Kevin Willmott
---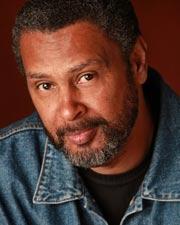 Contact Info
Summerfield Hall, Room 118D
Lawrence

---
Biography
—
Kevin Willmott grew up in Junction City, Kansas and received his BA in Drama from Marymount College in Salina, Kansas. After graduation, he returned home and worked as a peace and civil rights activist, fighting for the rights of the poor, creating two Catholic Worker shelters for the homeless, and forcing the integration of several long standing segregated institutions. He attended graduate studies at New York University, Tisch School of the Arts, receiving several writing awards and his M.F.A. in Dramatic Writing.
The play, T-Money and Wolf, co-written with Ric Averill, which deals with the holocaust and contemporary gang violence, was selected as part of the New Vision/New Voices series produced by the Kennedy Center in Washington, DC. The play is published by Dramatic Publishing.
As a screenwriter Willmott co-wrote Shields Green and the Gospel Of John Brown with Mitch Brian. The script was purchased by Chris Columbus' 1492 Productions for 20th Century Fox. He also co-wrote Civilized Tribes for Producer Robert Lawrence and 20th Century Fox. Producer and director Oliver Stone hired Willmott to co-write Little Brown Brothers about the Philippine Insurrection. He also adapted the book Marching To Valhalla by Michael Blake for Oliver Stone.
For television, Willmott co-wrote with Brian House of Getty and The 70's, both mini-series for NBC. The 70's aired in May of 2000.
Ninth Street, an independent feature film starring Martin Sheen and Isaac Hayes, was written, produced, and co-directed by Willmott. He also played the role of "Huddie" one of the films main characters. Ninth Street is a comedy/drama based on Willmott's experiences growing up in the small town of Junction City, Kansas that is adjacent to an army base. Set in 1968, the film deals with the last days of one of the most notorious streets in the nation. It is distributed by Ideal and was released in November of 1999 on video and DVD.
Willmott adapted The Watsons Go To Birmingham for CBS, Columbia Tri-Star and Executive Producer, Whoopi Goldberg. His film, C.S.A - The Confederate States Of America is about the United States had the South won the Civil War. It was selected to for the 2004 Sundance Film festival and was distributed by IFC Films. The film was also a Spike Lee presentation and was released in theaters in February 2006. The award winning The Battle for Bunker Hill starring James McDaniel (Detroit 187), Laura Kirk (Lisa Picard is Famous), and Saeed Jaffrey (The Man who would be King) is playing in select cities and is screening in film festivals. Willmott's most recent film, The Only Good Indian starring Wes Studi, was selected to the 2009 Sundance Film Festival and has won numerous awards. It is currently playing on the Starz network and is available on DVD.
Research
—
Research interests:
Screenwriting
Producing
African American film history
Directing
Production management
Filmmaking
Creative Works
—
Jayhawkers
Jayhawkers, LLC, 68th University Film & Video Conference, , Bozeman, MT, , 12/31/1969 - 08/06/2014
Producer/Director/Writer, Jayhawkers, Jayhawkers, LLC, Lied Center, Premiere Performance, Lawrence, KS, 110 minutes, 02/14/2014
Co-Producer/Director/Writer/Actor, Destination: Planet Negro!, Ninth Street Studios, Premiere, Black Harvest Film Festival, Gene Siskel Theatre, Chicago, IL, 100 minutes, 08/23/2013