FMS Facilities
---

Our Spaces
The Film and Media Studies facilities are located in Summerfield Hall in the center of campus with easy access to parking and the KU bus system. Our 14,000 square foot facility provides students with access to our state-of-the-art sound recording studio, soundstage, animation and computer labs, production classroom, and equipment check-out.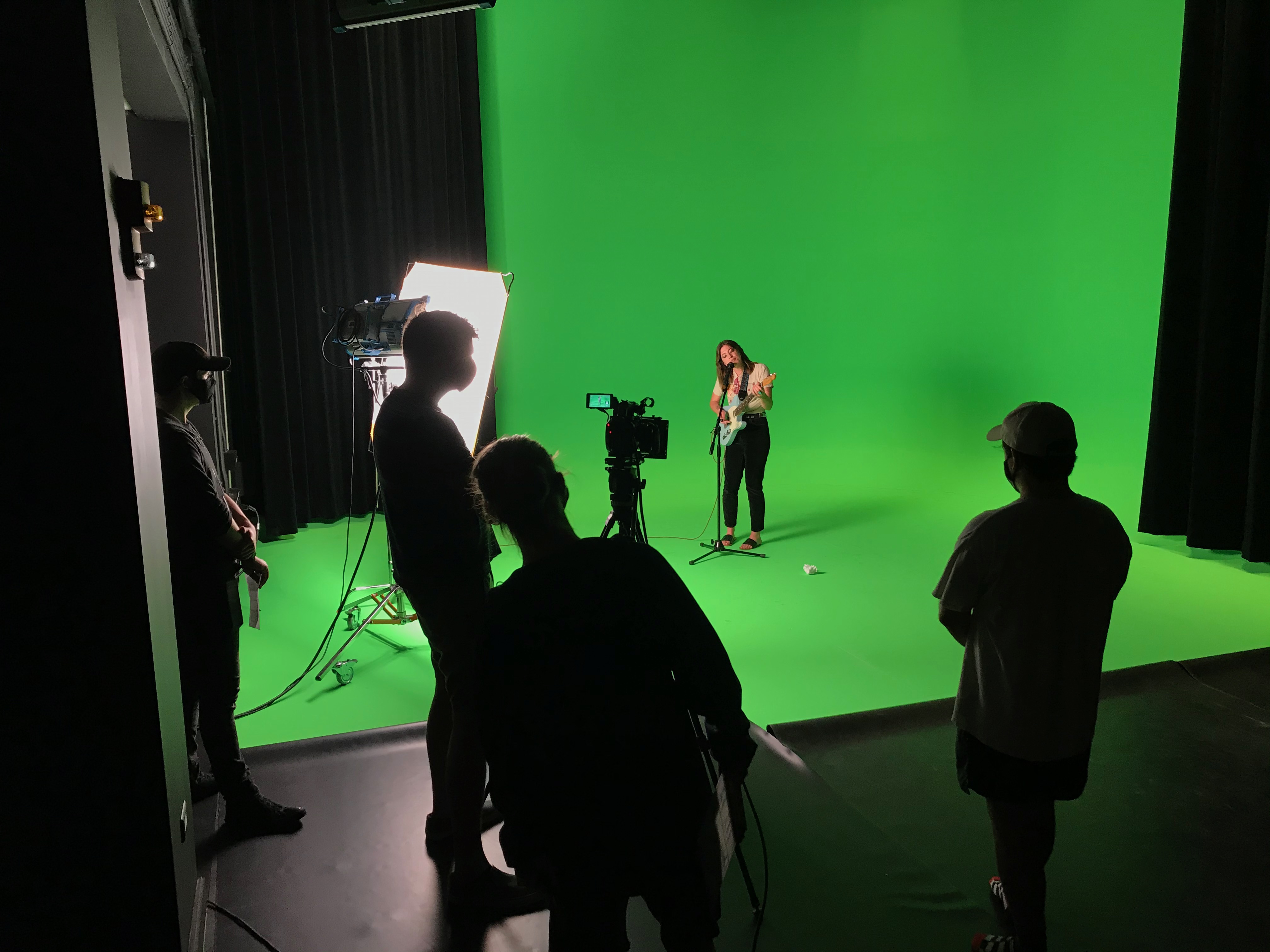 Soundstage
The soundstage, with over 2700 sq/ft of production space, provides ample room for classroom instruction and student productions. It is equipped with two twenty-foot cycloramas that provide students with space for green screen process cinematography and infinite space.

Our pipe grid is outfitted with LED lighting as well as traditional tungsten instruments with 3000 amp service. In addition, two company switches supply an additional 200 amps each for tie ins.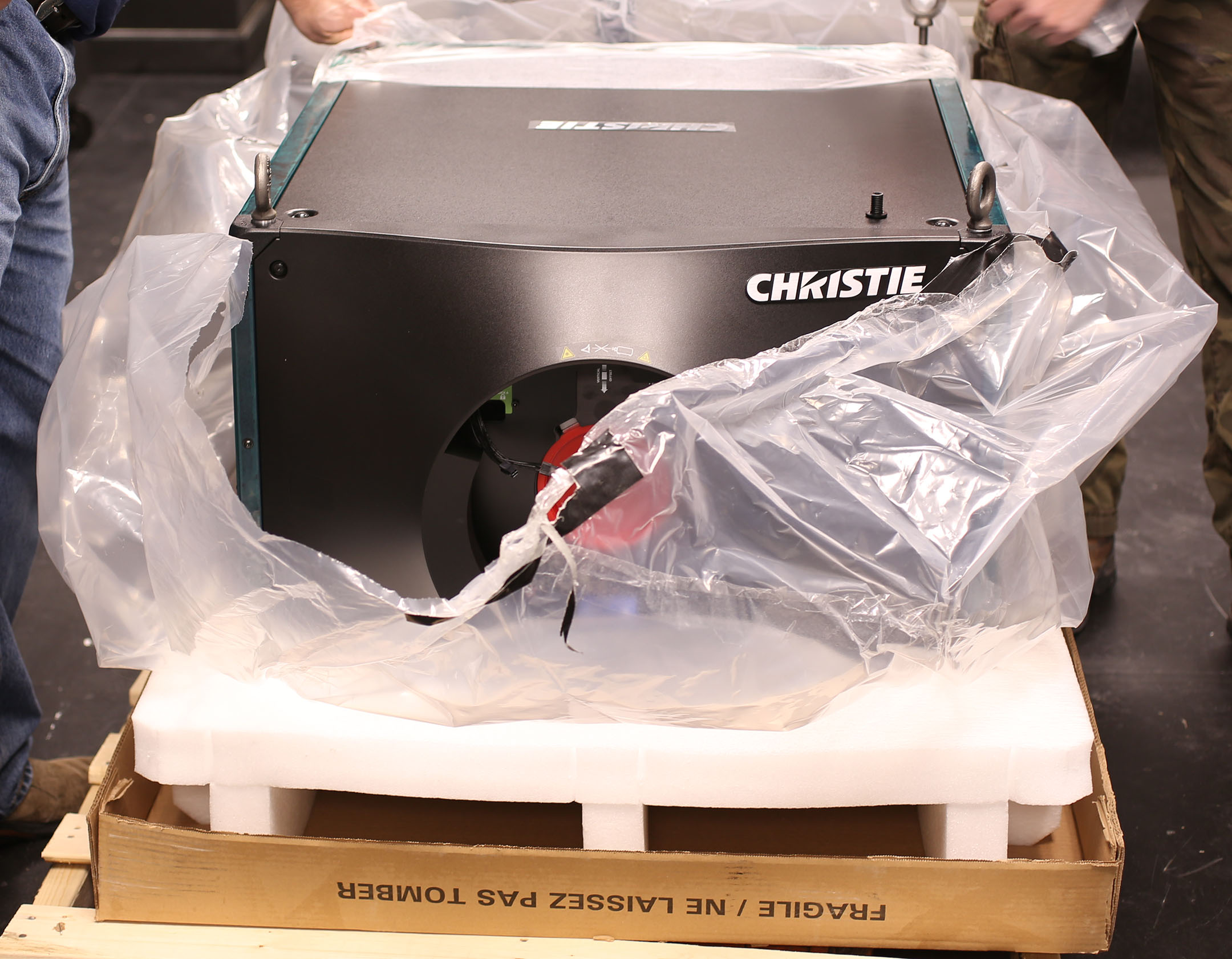 Christie Projector
Our Christie CP-4315 RGB laser cinema projector is a 4k DCI compliant projection system. It brings full DCP projection capabilities to our Soundstage in Summerfield Hall. Christie RealLaser uses compact, next-generation Multi Laser Pack Devices (MPD), achieving breakthroughs in brightness, color reproduction, image uniformity, contrast, and quality not previously possible.

Students have the opportunity to create and export films as 4k DCP packages to view on our large screen in full resolution with full sound system playback.
Soundstage 360
A large double door provides exterior access for vehicles or large set pieces during green screen work. Students can control light and acoustics using a track system with full length curtains. A full array of floor lighting and grip equipment skirts the stage and is available for any scheduled student production.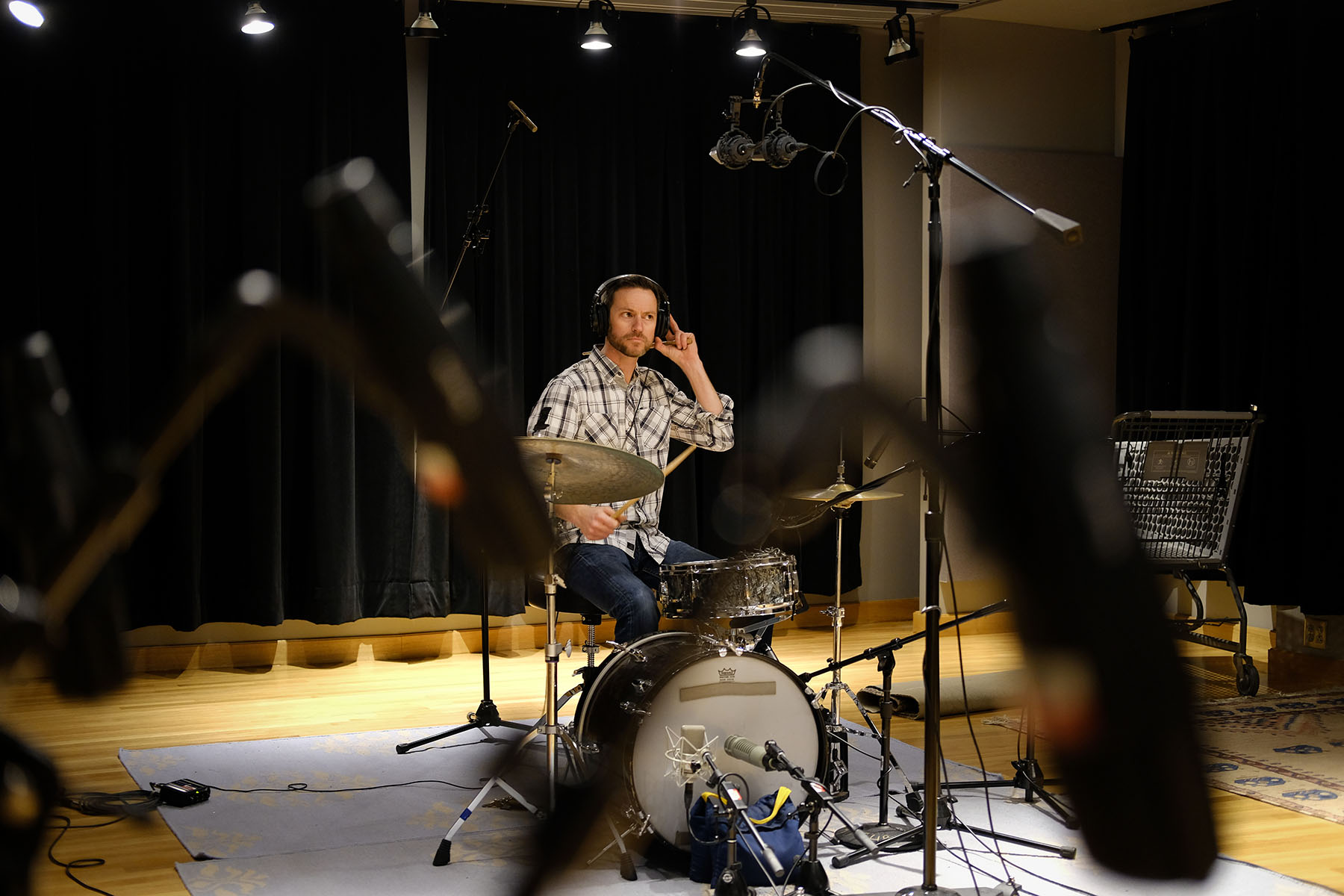 Recording Studio
The Film and Media Studies recording studio in Summerfield Hall was built as a full-service recording facility as well as a functional classroom instructional space. The entire facility is acoustically isolated from any sound or noise transmission between the two rooms and from the existing structure, making it an ideal workspace for recording and monitoring.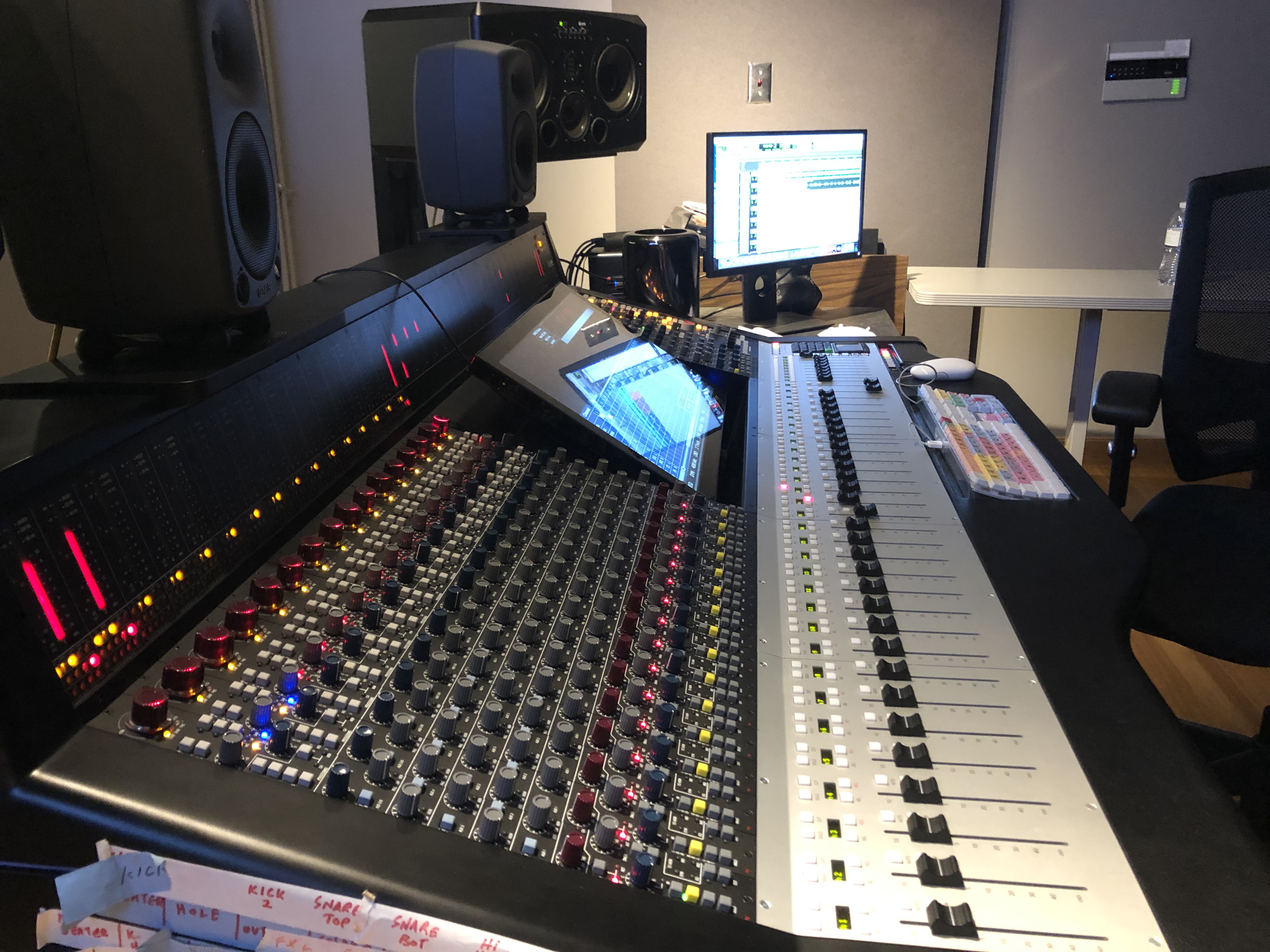 Neve Genesys Console
The center piece of our recording studio is the Neve Genesys Black G32, a 16 channel digital and analog hybrid recording and mixing console, with touchscreen features and full DAW integration. The G32 was hand-built in the UK, and has the ability to instantly recall sessions and settings to easily switch between multiple projects.

Full integration with our Pro Tools HD software allows us to record audio with the highest quality analog components while taking advantage of the console's sophisticated digital control system.
Control Room 360
The control room houses a hand-built Neve recording console and the latest Avid Pro Tools HD software and plug-ins for recording and mixing audio and post-production.
Studio 360
The recording studio is equipped with a full complement of microphones for capturing dialogue, recording musical performances, overdubbing, and foley.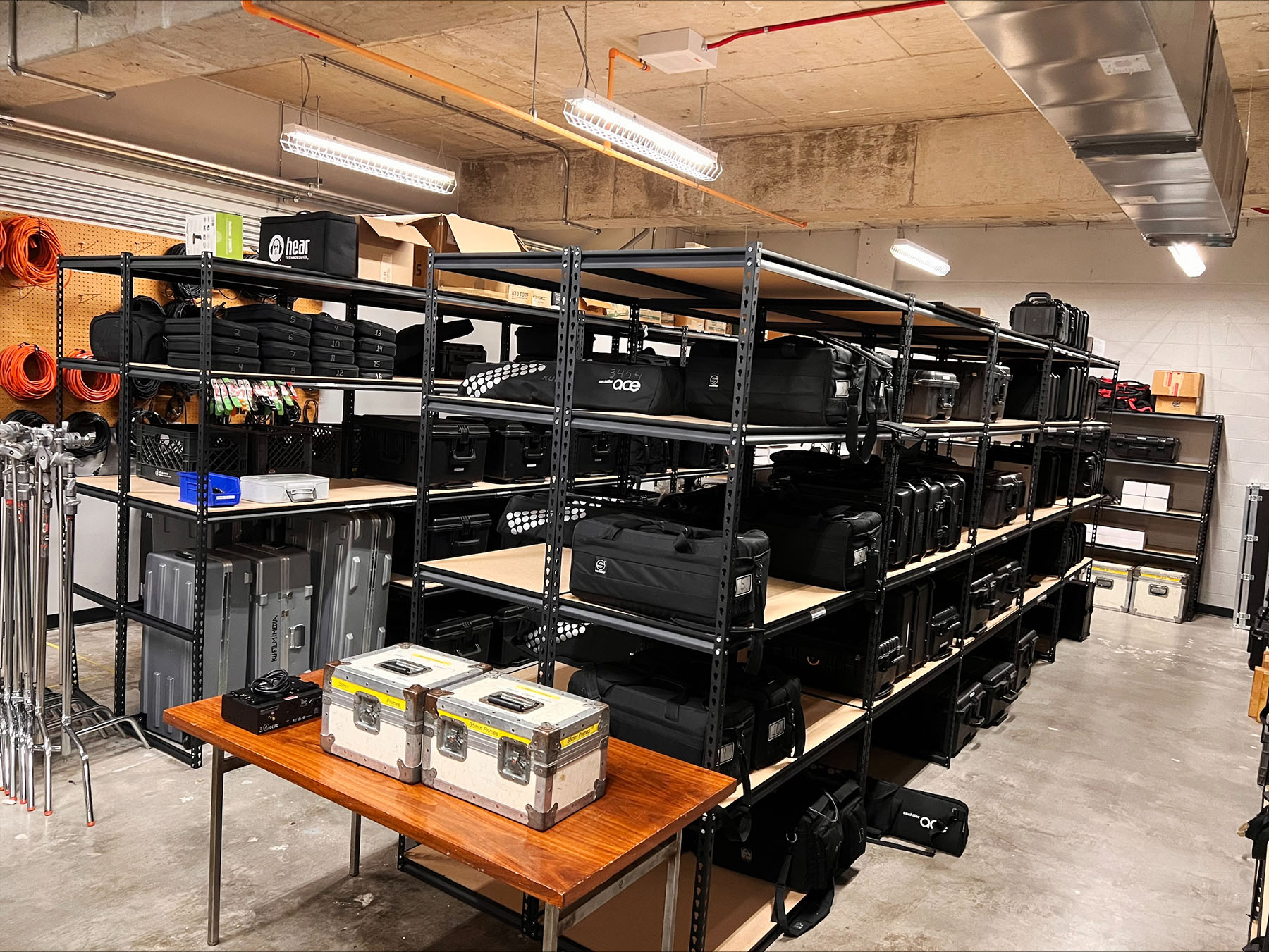 Equipment Room
Film students currently enrolled in production courses can check out a wide variety of traditional and digital filmmaking tools. With over 2,000 square feet of storage space, our equipment room houses some of the top brands in camera, support, and audio gear.

Our equipment room staff would love to help you take your project to the next level.
Our Equipment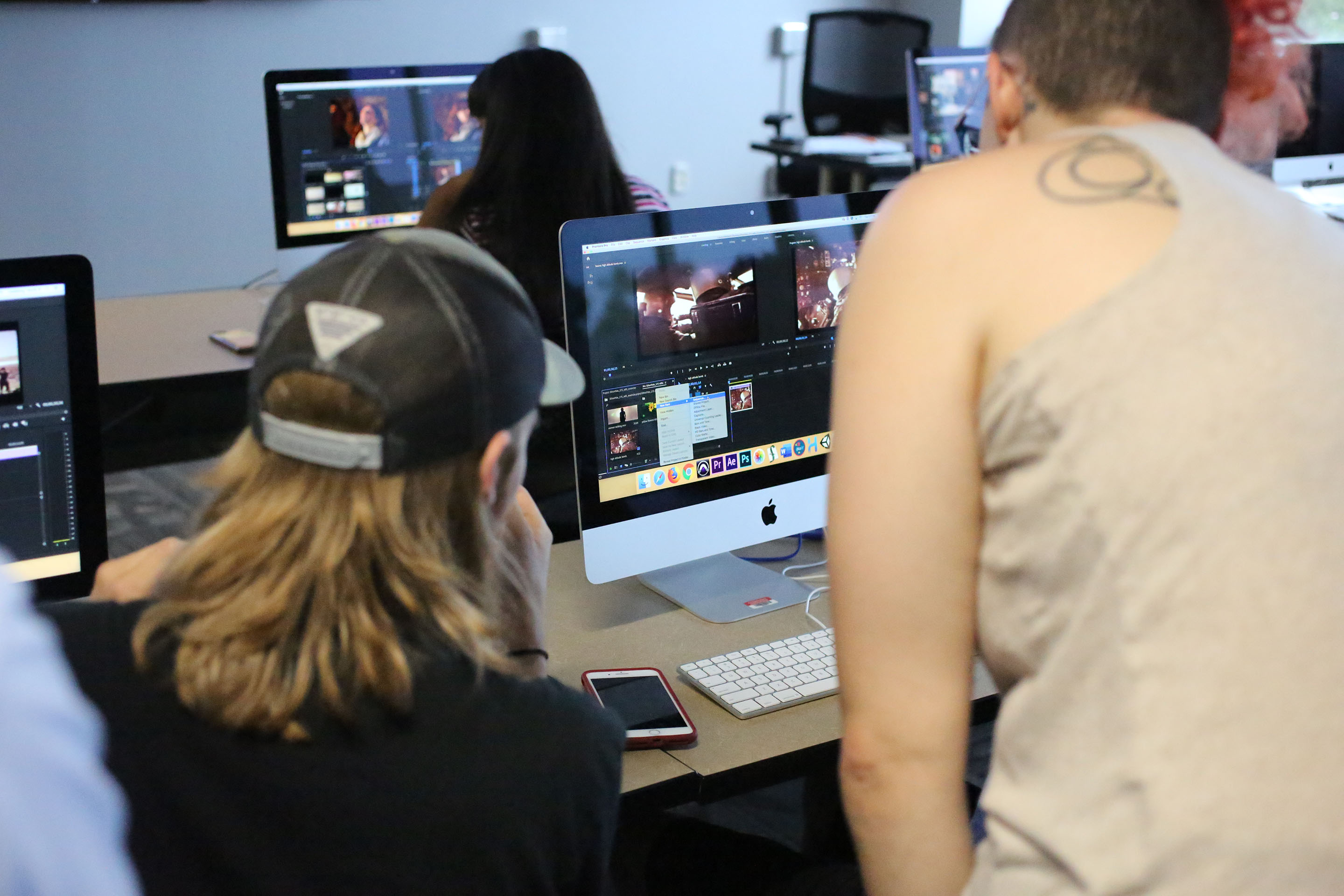 Computer Lab
The lab has twenty iMacs running the Adobe CC Suite, Avid Pro Tools, Toon Boom Studio (for animation), Unity (for video game creation), and Final Draft, the industry-leading screenwriting software.
Computer Lab 360
Students may work on projects in an open lab setting when the lab isn't in use by classes. A meeting room is adjacent to the lab and can be used for script readings, auditions, group brainstorming sessions, and more.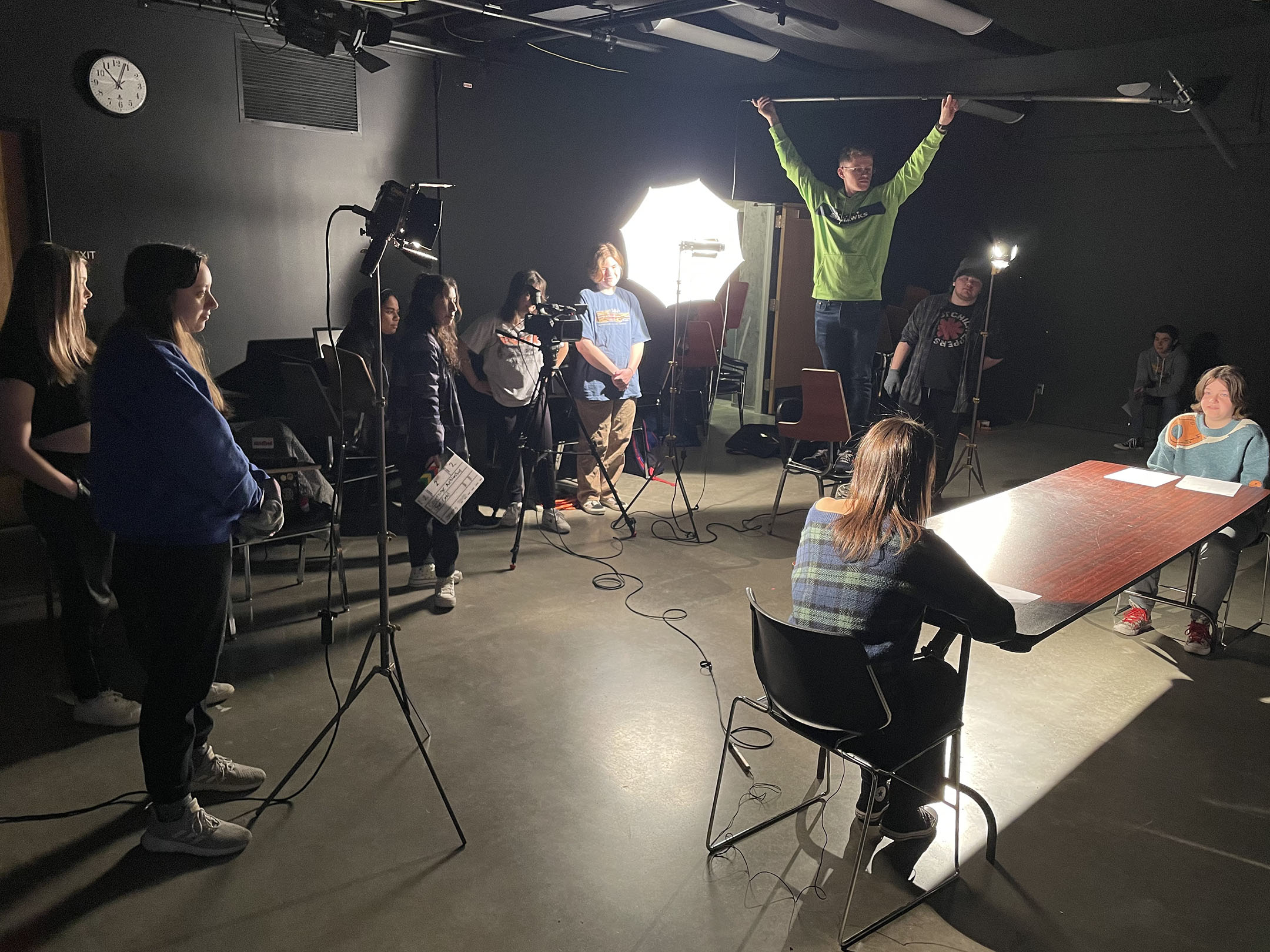 Production Classroom
The production classroom was designed to mirror the functionality of the soundstage on a smaller scale. A shorter pipe grid is available for lighting instruments and lighting control software is duplicated in both spaces for training consistency.
Classroom 360
Most of our production courses are taught in the classroom space where students are introduced to equipment, concepts as well as production protocols and practices before moving to the sound stage for larger projects. When not in in use for classes, students may reserve the space for smaller productions, auditions, rehearsals, and production meetings.