Charles M. Berg
---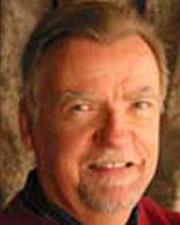 Biography
—
Although Berg's research and teaching focused on American film history and popular culture, he taught a wide variety of courses in film-media history, theory, criticism and production. He joined the KU Film & Media Studies Department in 1977 and continued to teach until his passing in 2016.
He authored The Encyclopedia of Orson Welles (2000; with Tom Erskine) and An Investigation of the Motives for and Realization of Music to Accompany the American Silent Film (1976), as well as numerous academic and journalistic articles and commentaries dealing with media, media-music, jazz, and other art and entertainment subjects.
Professor Berg was awarded a University of Kansas W.T. Kemper Fellowship for Teaching Excellence in 2000, and was selected by students as a Mortar Board Outstanding Educator in 1999. He served as an editorial advisor to the Journal of Film and Video and as a member of the editorial boards of the Journal of Dramatic Art and Criticism and the Journal of Popular Music and Society.
Teaching
—
Teaching interests:
U.S. Film & Media History
Theory
Criticism
20th Century American Popular
Jazz and Popular Music
Selected Publications
—
Berg, C., & Erskine, T. (2003). The Encyclopedia of Orson Welles, New York: Facts on File.